Skin Conditions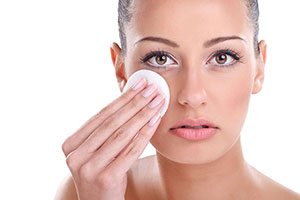 The skin is our largest organ and one of its most important functions is to protect the body from the environment, what is only possible, when we take care of the skin.
At Aestheticon we do our very best to take best care of your skin (please read also the dedicated information "Skin Care Treatments").
Out of a multiplicity of skin conditions, which can implicate an imbalance of the skin's function, we listed a selection of common conditions.
Oily and acne prone skin
Especially common in teens, but also associated with mature skin
Greasy complexion
Open/ large pores
Acne/ blackheads (comedone)
Coarse texture
Dry Skin
Often associated with mature skin
Dull, uneven complexion
Dry, often red patches
Less elasticity
Small pores
Superficial lines
Sensitive Skin
Redness, commonly on nose, cheeks, chin
Sensation of irritation such as itching
Tolerance of only gentle treatments and hypoallergenic products, dermatologically tested
Aged Skin
Fine lines, wrinkles, deep grooves
Thinning of the upper skin layer (epidermis) as well as blood vessel walls
Loss of elasticity and stability of the dermal skin layer
Uneven skin texture
Development of age spots (pigmentation)
Further information: Do you have any additional questions, are you interested in receiving further information or would you like to book an appointment?
Our staff would be delighted to advise you. Please don't hesitate to contact us via contact form/ email or just give us a call. We look forward to receiving your request.