Breast Augmentation Surgery: What You Need to Know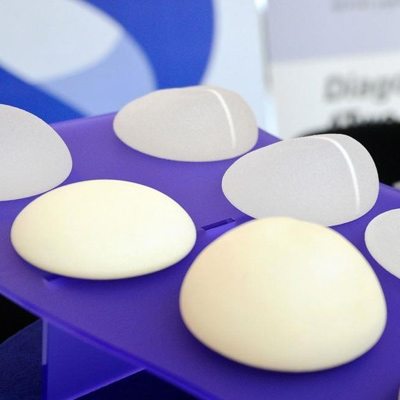 There are many reasons why women consider having breast augmentation surgery. Many women seek breast augmentation surgery to obtain the flattering figure they desire. Some women wish to correct asymmetry (when one breast is larger or smaller than the other). Others seek breast augmentation after having children and losing their breast size after breastfeeding. Regardless of the reason, breast augmentation is one of the safest and most commonly performed cosmetic procedures in the world.
Breast implant choices
While there are many different options for breast augmentation, the most reputable and common options use silicone implants or fat transfer. Once you make the decision to have breast augmentation surgery, your physician will help you determine which breast augmentation option best suits your medical needs and personal desires.
What are your options?
Silicone breast implants: Silicone breast implants are filled with silicone gel. The gel leaves the breast feeling natural and soft. The implants are composed of an outer envelope and an inner gel, both made of cohesive silicone gel. Silicone implants are fairly easy to implant. On average, breast augmentation surgery with silicone implants takes approximately 1 hour. However, you will be placed under general anesthesia and require an overnight stay at the hospital. During the breast augmentation procedure, your surgeon will make a small incision at the edge of the nipple or under the breast, hidden in the lower mammary fold. Depending on your doctor's recommendations, the implant will be placed above or under the breast muscle.
Recovery after breast augmentation with implants: We recommend avoiding any strenuous activity for the first 10-14 days after your implant surgery. During this time, take it easy and avoid physical exertion. Complete recovery time ranges from 4-6 weeks after surgery before returning to heavy lifting or exercising.
Fat transfer breast augmentation: While the traditional breast augmentation procedure will resize and reshape the look of your breasts using silicone implants, a fat transfer procedure can achieve similar results by applying a careful injection of fat from another section of your body. During your consultation, your doctor will determine how to achieve your desired look and the amount of fat necessary to meet your specific needs.
Depending on the scope of the procedure, breast augmentation using fat transfer can be performed either under local anesthesia or under general anesthesia as a day procedure in a hospital. For example, excess fat from the hips and thighs can be transferred to create natural looking breasts in as little as 1 to 1 1/2 hours. The result is a very natural looking (and feeling) breast.
Recovery after breast augmentation by fat transfer: Recovery time for fat transfer breast augmentation is far less than with traditional implant surgery. Most patients returning to their normal levels of physical activity a few days following their surgery. We recommend taking it easy for 3 to 5 days. Additionally, you should avoid strenuous activities for 4 to 6 weeks after the procedure as your body heals.
Round or anatomic implants?
Aside from the type of breast implant you require, you also need to determine whether or not you want round or anatomic breast implants. The round-shaped implant is the traditional breast implant design and remains the most common choice for women. The anatomic tear-drop shaped silicone implants provide a greater degree of control in fitting the implant shape and dimensions to a woman's body and desired breast shape. This additional customization is particularly useful for patients who wish to emphasize a natural look of the breasts.
Post-surgery recommendations
When it comes time to determine the best breast augmentation option for you, talk to your doctor to determine what will best suit your medical needs and personal desires. Our medical grade silicone implants were designed to last a lifetime, so you should not need to replace them later on. Simply follow up with your doctor for routine medical exams and gynecologist for breast exams, to include mammograms and MRI's as needed.  
Are you interested in learning more about breast augmentation surgery? At Aestheticon®, we are always happy to answer any of your questions or concerns. We look forward to hearing from you!