Back to Routine or a New Start?!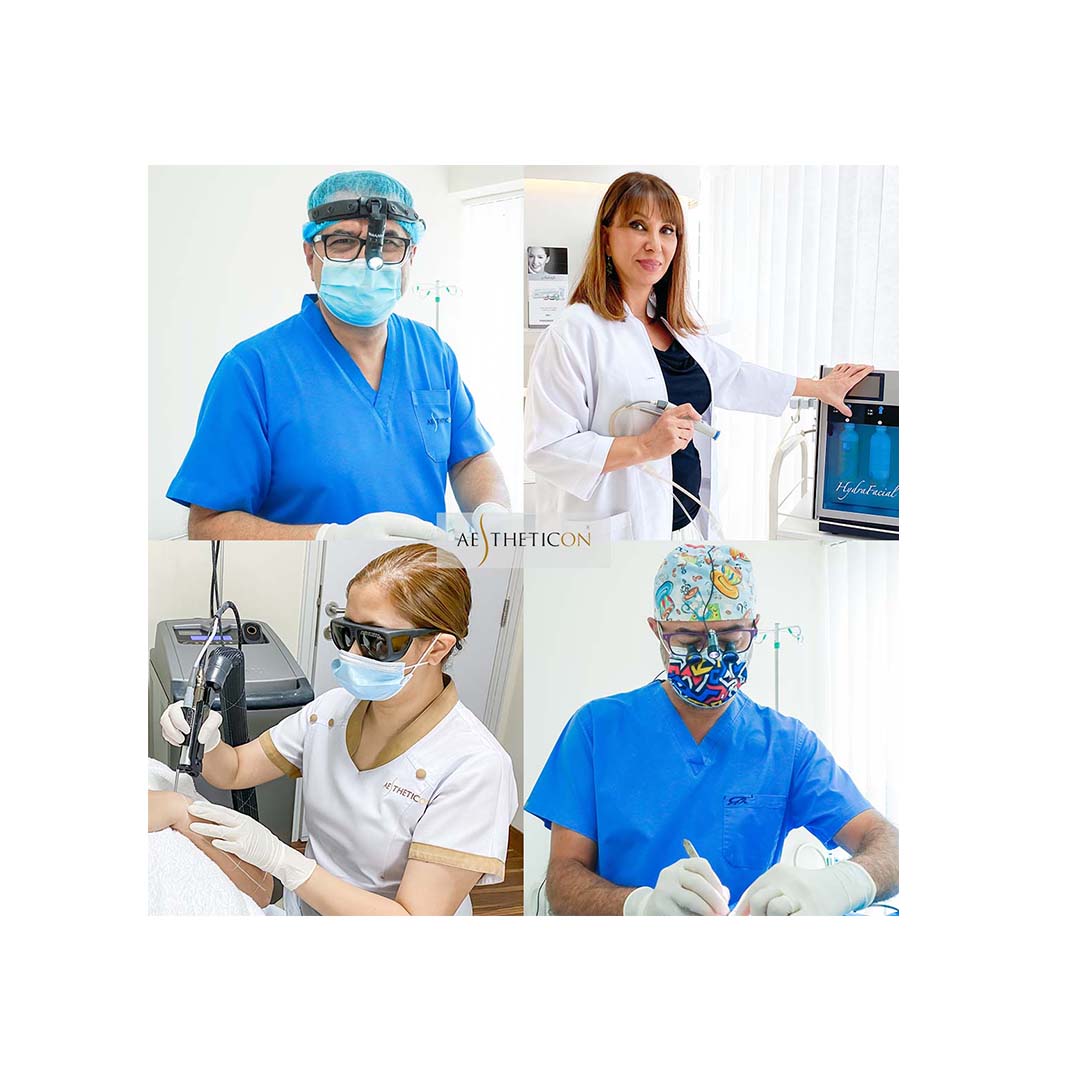 One way or the other, in all the huzzle and buzzle, do not forget to take care of yourself. From small to big procedures, please select your treatment(s) from the list: 
Plastic, Aesthetic & Reconstructive Procedures
– Fat fillers for the face
– Direct eyebrow lift for him & her
– Face lift: Mini Face Lift to Composite Face Lift
– Liposuction: Double chin, full abdomen & love handles
– Breast areola or nipple surgery
– Skin surgery: E. g. scar correction, mole removal, skin tags, warts
Hand & Foot Surgery eligible for reimbursement by health insurances)
– Snapping finger
– Toe correction, e. g. claw toe
– Ingrown toenail correction
– Corn removal of the foot 
Laser Hair Removal
– 3 x small area, e.g. upper lip, chin, ears, side burn
– 3 x medium area, e.g. face, neck, underarms, bikini, half arms
– 3 x large area, e.g. half legs, chest, back, full arms, buttocks
– 3 x extra-large area, e.g. full legs
– Full body, single session or 8 sessions 
Skin Care & Skin Rejuvenation
– Meso therapy + Hydro-Facial
– Hydro-Facial + laser rejuvenation
– Lip laser rejuvenation
– Hand laser rejuvenation
– Hydro-Facial + facial toning massage
– Facial for teenagers (cleansing, exfoliation, mask)
Please ask for our special September prices and book your consultation now:
+971 4 4311863 (Saturday – Thursday, 10 am – 7 pm)
+971 52 9843498 (also WhatsApp)
mail@aestheticon.ae
www.dr-ghofrani.com
Dubai, UAE, Jumeirah Lakes Towers, Cluster Y, Swiss Tower, Unit 2202 (with parking assistance)
Please follow us:
Aestheticon
https://www.facebook.com/Aestheticon
https://www.instagram.com/aestheticon_dubai/
www.twitter.com/aestheticon_c
Dr. Afschin Ghofrani:
https://www.facebook.com/faceandbreastexpert
https://www.instagram.com/dr._ghofrani/
https://ae.linkedin.com/in/dr-afschin-ghofrani-26b495b
www.twitter.com/AGhofrani
We look forward to welcoming you!
Disclaimer: Procedures will be recommended upon consultation with the specialist and results depend on the individual case.