Aestheticon's January in Dubai – Starting the New Year 2021 with Many Interesting and New Treatments!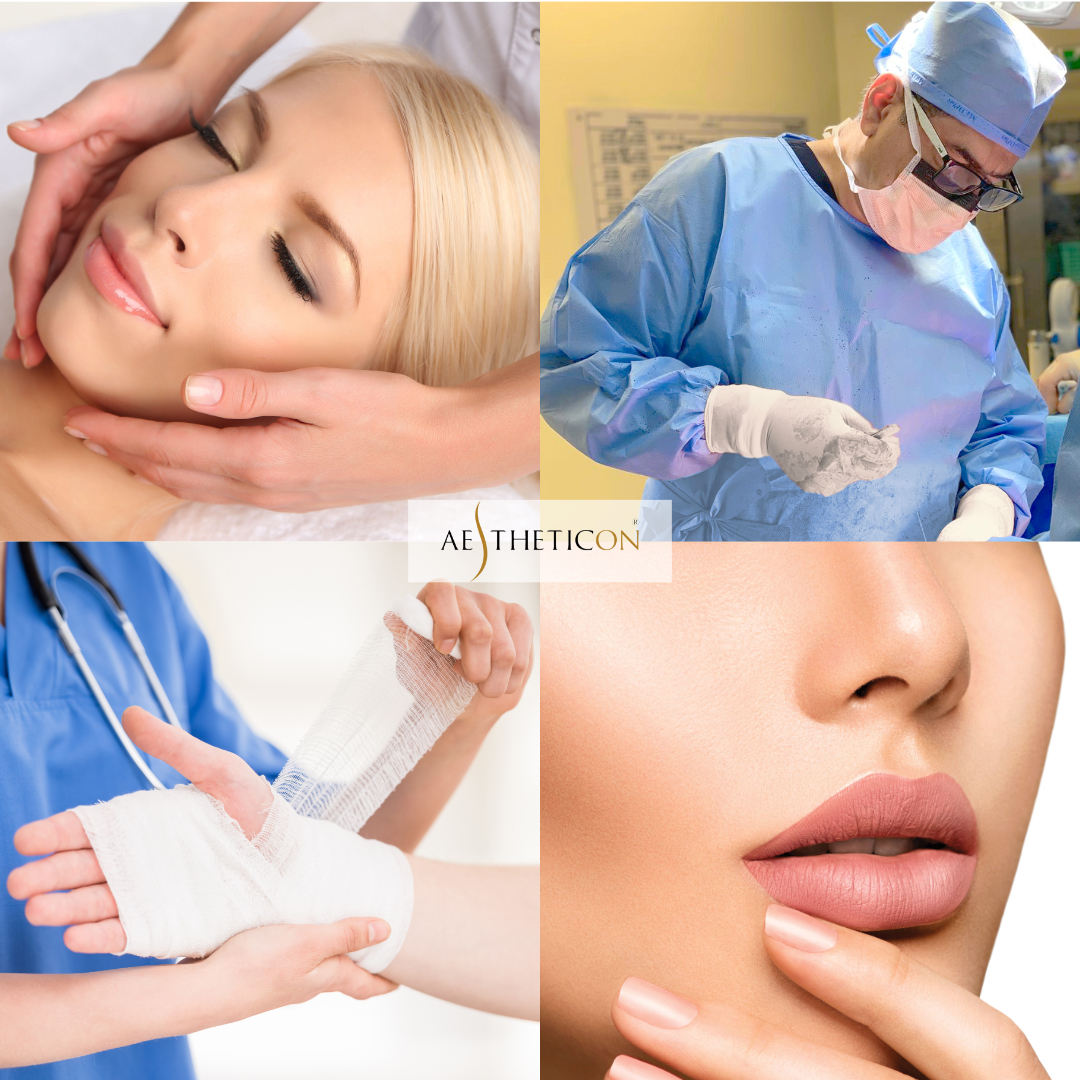 A selection of procedures from top to toe, performed under local anesthesia:
– Direct eyebrow lift for men, fast and effective
– Neck tightening with a neck sling
– Nipple/ areola surgery: One side, two sides
– Nostril reduction, nose fillers
– Bullhorn lip lifting
– Double chin liposuction
– Hand surgery: Snapping Finger, Carpal Tunnel Syndrome
New Facial Massages for Him & Her!
From improving muscle tone and circulation, reducing puffiness, detoxing, rejuvenating, relaxing to lymph drainage – we offer a wide range of different facial massages, all include cleansing and light exfoliation.
Massage examples: 
– Natural Beauty – firming massage to tone and increase circulation.
– Elegant Touch – lymph drainage massage and cupping to decrease puffiness, detox and rejuvenate.
Skin Care 
– Collagen Induction Therapy (CIT) + Collagen mask
– Laser rejuvenation + laser lifting
Laser Hair Removal
– Face & neck, or underarms, or bikini
– Ears & sideburns
– Chest, or back & shoulders
– Half legs
You will get 15% discount on the listed LHR prices, when buying a package of 3.
– Full body
Please ask for our special January prices and book your consultation now:
+971 4 4311863 (Saturday – Thursday, 10 am – 7 pm)
+971 52 9843498 (also Whatsapp)
mail@aestheticon.ae
www.aestheticon.ae
2202, Swiss Tower, JLT, Cluster Y, Dubai (with parking assistance)
We look forward to welcoming you!
Disclaimer: Procedures will be recommended upon consultation with the specialist and results depend on the individual case.