"Mommy Makeover" at Aestheticon®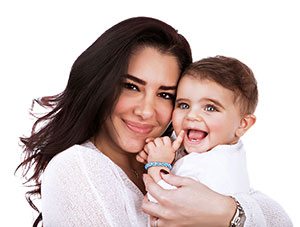 One of life's most dominant needs is the desire to have a baby.
Having a baby means multifarious of wonderful changes in your life, but implies also the physical effects deriving from pregnancy, delivery and nursing period: Excess, loose and overstretched skin, localized fat deposits, a tired appearance to name but a few.
Some of this unavoidable changes to the body will not disappear, even with the most rigorous diet and exercise. This is the reason why women after finalizing their family planning opt for Mommy Makeover.
A 'Mommy Makeover' subsumes aesthetic/ plastic surgeries to counter these unpleasant side effects and help to regain the prior body shape – or an even better one!
Aestheticon® provides all kind of proven plastic/ aesthetic procedures at the highest level, including all-round "Mommy Makeover" treatments for face and body:
Surgical treatments such as
– Breast Reduction, Augmentation and Lifting Surgeries by preserving the original
sensation and breast feeding ability
– Liposuction, Lipofilling, Fat Transfer
– Tummy Tucks from Mini-Abdominoplasty to Floating and Circumferential Abdominoplasty
– Body Lifting Procedures of the back, derriere, arms, thighs etc.
Many of above mentioned procedures can be combined in one surgery with one recovery time. The procedures are performed at one of our partner hospitals in general anesthesia and usually 1 to 3 overnight stays, depending on the scope of the surgery.
You can gather more information about each treatment under the respective link.