Scar Treatment and Tumor Surgery at Aestheticon®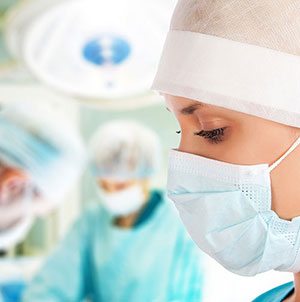 Scar treatment and tumor surgery is one of Aestheticon®'s routinely performed field of plastic/ aesthetic surgery. Due to many years of professional experience in burns and reconstructive surgery, Dr. Ghofrani's team applies all proven and latest surgical techniques
Scar Treatments
Obvious and unattractive scar formations after previous operations, injuries or burns can strongly influence the psyche of the patient due to their disfiguring character. Scar contractions or limitations to limb movement can present illnesses of their own.
Aestheticon®'s plastic surgeons provide the entire spectrum beginning with minimal invasive injectables, excision and finest suture techniques to variable skin flap procedures and skin grafting.
The anesthesia is depending on the complexity of the surgical procedure and is discussed individually.
Tumor Treatments
Aestheticon®'s plastic surgeons treat all types of benign (non-cancerous) skin tumors for example birthmarks, fibromas, warts as well as malignant skin tumors such as basalioma, melanoma etc.
Tumors are professionally removed in accordance with the most up-to-date tumor guidelines and thereafter histologically examined. The corresponding defects are closed in line with the principles of plastic and aesthetic surgery for a most unobtrusive solution.
Do you have any additional questions, are you interested in receiving further information or would you like to book an appointment with a specialist at Aestheticon®?
Our staff would be delighted to advise you. Please don't hesitate to contact us via contact form, email, facebook message or just give us a call. We look forward to receiving your request.