Breast Reduction and Breast Alignment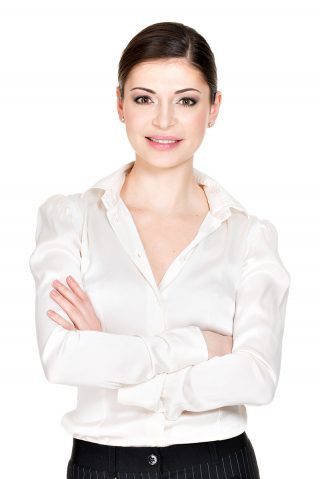 One of Aestheticon®'s absolute top specialties are breast surgeries. It is not only the point, that we cover the entire spectrum of breast surgeries for women as well as gentlemen (!), moreover our sophisticated plastic surgeons know all the tricks and knacks to model a breast, which leaves nothing to be desired.
No need to suffer from too large or sagged breasts: What can you expect from a reduction surgery?
Having too large and/ or sagged breasts is not only uncomfortable, many women are suffering from shoulder and neck pain, a poor posture, from skin irritation or inflammation under the breasts and deep shoulder grooves deriving from too taut bra straps.
A reduction surgery, also called reduction mammoplasty, is a truly relieving procedure: Our patients at Aestheticon® are freed from pain, regain an upright posture, enjoy wearing their favorite clothes, love to do sports without any restrictions and – from our long-term experience – get a boost in self-confidence.
Summed up, this procedure can improve immensely the quality of life, but not only for women. At Aestheticon® also male reduction surgeries are highly in demand. In order to read the comprehensive information about gynecomastia surgery, please visit the male breast reduction page
A broad variety of different methods of breast reduction surgeries: What kind of surgical techniques are special at Aestheticon®?
No doubt, Aestheticon® is one of only a few clinics, providing a broad diversity of breast reduction techniques, not only one single standard method. Thanks to the well-founded surgical training of Aestheticon®'s board certified plastic surgeons, we are pleased to offer in terms of safety and aesthetic appearance outstanding reduction procedures such as "Le Jour", the "Central Pedicle Technique", the "Breast Surgery after Robbins and the "Periareolar Mastopexy after Benelli. Which method would be the best suitable technique for you, will be evaluated by the breast specialist, you can just leave it up to him.
As too large breasts are usually accompanied by a sagging, the reduction surgery will often be combined with a simultaneous breast lifting surgery".
Performing the surgery: What is the procedure like and is it possible to preserve the breast feeding ability and original sensation?
Depending on the surgical method, the incision can be performed vertically (lollipop incision), as an inverted T incision or periareolar, which is an incision around the areola.
Excess breast tissue such as skin, fat and glandular tissue will be removed and the nipple-areola complex will be repositioned at a higher level.
Considering all aesthetic aspects, the remaining mammary tissue will be modeled and the final touch will be given by the sophisticated intracutaneous suture technique, all in all resulting in a new shaped, symmetric breast with a firm and youthful appearance. At Aestheticon® it is not only a fact, that a broad variety of different methods can be provided, your attention will be directed to the preservation of the nipple-areola-complex functionality. A specific feature of our routinely applied technique is that the milk ducts are not transacted and thus the association between nipple and mammary gland will persist, which is essential for lactation and breast feeding ability. As a rule, the sensation of the nipple also remains due to the relevant sensitive nerve fibers being spared – at Aestheticon® an absolute implicitness!
The breast reduction surgery will be performed in one of our partner hospitals under general anesthesia. Depending on the surgical technique and the scope, a breast reduction surgery will take between 2 to 3 hours. The hospitalization period lasts usually only 1 overnight stay.
Recovery time after a surgery: How long should you rest?
Depending on the complexity of the surgery, you should take your time of 10 to 14 days to recover. You will need to wear a supportive bra for approximately 4 to 6 weeks and should avoid vigorous activities during the healing process.
The price: How much does a surgery cost and is it covered by health insurances?
For the price calculation of a breast reduction surgery, different factors such as the patient's finding and desire, the surgical method as well as the scope of the surgery needs to be taken into account. In order to evaluate the exact costs, we would recommend a consultation with one of our experienced plastic surgeons at Aestheticon®.
In case of medical indicated procedures, consultations and interventions can be eligible for a reimbursement by health insurance companies. Our experts will be pleased to assist you with the processing of insurance queries.
Possible Risks: What kind of complications can occur after the procedure?
Aestheticon® ensures the highest level of safety for performing surgeries and the credentials and long-time experience of the doctors speak for themselves. Nevertheless we will mention some possible complications: Swelling, breast pain, after-bleeding, infection and scarring. Details of possible risks and complications will be discussed in-depth, when consulting one of our plastic surgeons, who will be pleased to answer all your questions.
Further information: Do you have any additional questions about breast reduction surgery, are you interested in receiving further information or would you like to book an appointment?
Our staff would be delighted to advise you. Please don't hesitate to contact us via contact form/ email, give us a call or chat with us. We look forward to receiving your request.