Aestheticon's October – Breast Cancer Awareness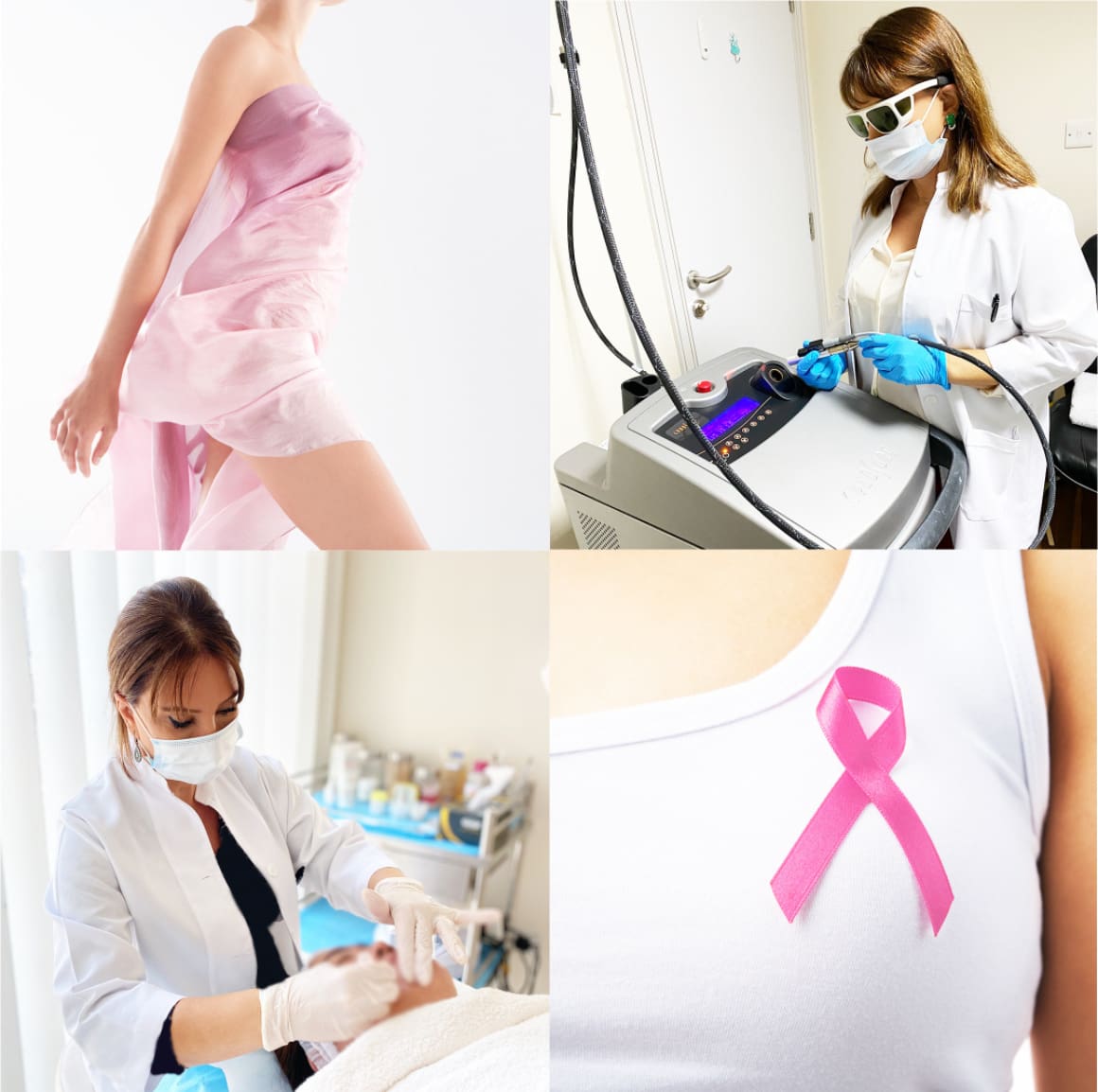 Free Consultations for Breast Procedures
Highlighting the month of breast awareness, Aestheticon's board-certified plastic/ aesthetic surgeons will offer free consultations for all kinds of breast surgeries. 
Further, we are pleased to offer

Laser Hair Removal 
Packages of 3 sessions for selected areas for Him & Her
Skin Care

Ladies
– Ellisys Plus 
micro-needling + radio frequency for face & neck
for a variety of skin conditions as well as aging skin
– Collagen Induction Therapy (CIT) Extra
Dermapen + Vitjal revitalizing mix
Fighting against the signs of aging
– Rejuvenation Pure 
Facial laser rejuvenation + skin lifting with radio frequency 
– Radio Frequency Facial
Exfoliation + mild extraction + radio frequency
An all-round combi for the face
Gents
– Clean & Even Facial
Deep pore cleansing + skin tightening with radio frequency
Teens 
– Clean & Go
A thorough cleansing facial
– Acne Scars Special
Fighting acne scars with peeling
Please ask for our special October prices and book your consultation now:
Monday – Saturday, 10 am – 7 pm
+971 4 4311863
+971 52 9843498 (also WhatsApp)
[email protected]
www.aestheticon.ae
Dubai, UAE, Jumeirah Lakes Towers, Cluster Y, Swiss Tower, Unit 2202 (with parking assistance)
Please follow us:
Aestheticon
https://www.facebook.com/Aestheticon
https://www.instagram.com/aestheticon_dubai/
Dr. Afschin Ghofrani:
https://www.facebook.com/faceandbreastexpert
https://www.instagram.com/dr._ghofrani/
https://ae.linkedin.com/in/dr-afschin-ghofrani-26b495b
www.twitter.com/AGhofrani
We look forward to welcoming you!
Disclaimer: Procedures will be recommended upon consultation with the specialist and results depend on the individual case.