Aestheticon's September – Back to Routine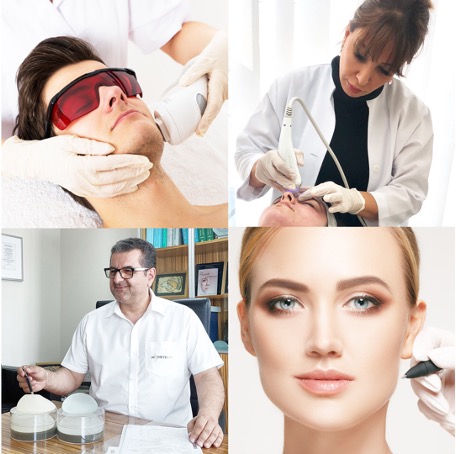 Just to give you some examples of our broad spectrum of procedures…
Plastic, Aesthetic & Reconstructive Procedures
Hand & Foot Surgery
(medical procedures are eligible for reimbursement by health insurance)
Carpal Tunnel Syndrome

Ingrown toenail correction
Corn removal of the foot
Laser Hair Removal
For Ladies: bikini plus underarms plus half legs

For Gents: full back
For Teens: underarms plus half legs
Skin Care & Skin Rejuvenation
Meso therapy + Hydro-Facial

Hydro-Facial + laser rejuvenation

Lip laser rejuvenation

Hand laser rejuvenation

Hydro-Facial + facial toning massage

Facial for teenagers (cleansing, exfoliation, mask)
Lifestyle & Nutrition – Weight loss
CoGap Metacheck Package
THE German gene test to determine your genetic metabolism and sport type for optimizing of diet and exercises to your individual needs, incl. a detailed report, individualized nutritional plans for weight loss & sustainable diets, individualized training recommendations, a list of 800 foods, 2 consultations, web-based app and more!
Please ask for our special September prices and book your consultation now:
Monday – Saturday, 10 am – 7 pm
+971 4 4311863
+971 52 9843498 (also WhatsApp)
[email protected]
www.aestheticon.ae
Dubai, UAE, Jumeirah Lakes Towers, Cluster Y, Swiss Tower, Unit 2202 (with parking assistance)
Please follow us:
Aestheticon
https://www.facebook.com/Aestheticon
https://www.instagram.com/aestheticon_dubai/
www.twitter.com/aestheticon_c
Dr. Afschin Ghofrani:
https://www.facebook.com/faceandbreastexpert
https://www.instagram.com/dr._ghofrani/
https://ae.linkedin.com/in/dr-afschin-ghofrani-26b495b
www.twitter.com/AGhofrani
We look forward to welcoming you!
Disclaimer: Procedures will be recommended upon consultation with the specialist and results depend on the individual case.