Botulinum Toxin & its Application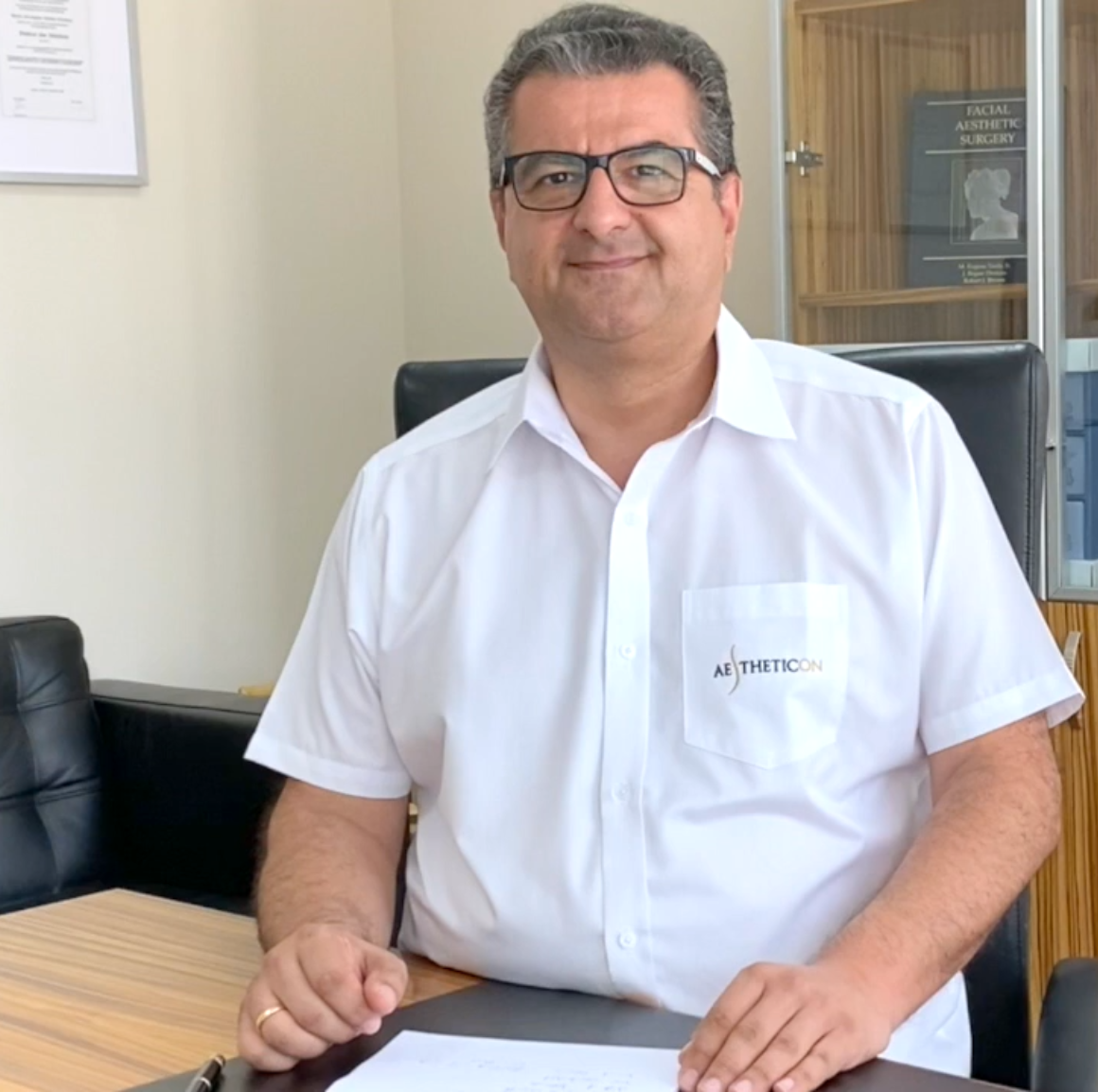 Plastic/ aesthetic surgeon Dr. Ghofrani explains method and effect of botulinum toxin treatments
I would like to talk about botulinum toxin treatments. One of the brand names would be Botox. What does it do? There is a lot of misconception and a lot of false information on the internet. Because Botox is used to treat wrinkles, but what kind of wrinkles and what makes it different from fillers? I will talk about fillers in my next video.
Method & Effect Of Botulinum Toxin Treatments:
Botox is a drug that we administer to certain muscles. That paralyzes the muscle because it just interrupts the connection between the nerve impulse and the reaction. And this interruption lasts for a certain time. Not forever. Usually, after three to six months, this connection is reestablished and the muscle can move again. So, if you had a Botox treatment, and you liked the result, you will have to do it again. Roughly after six months.
There is a big variance in individuals how often they need to go for Botox treatments, but three to six months. That's a good average to know.
What Kind Of Wrinkles & Areas Can Be Treated With Botox?
Forehead Area:
Now I want to show you this other graphic over here. So if you look at this graphic, the most common areas where we treat patients with Botox are the frontal areas of the forehead, to reduce the forehead lines so there are different points where we inject the Botox to weaken this muscle. So it won't show the lines that much.

Frown Lines Area:
The second most common area is the frown lines, where we inject certain points to reduce the frown lines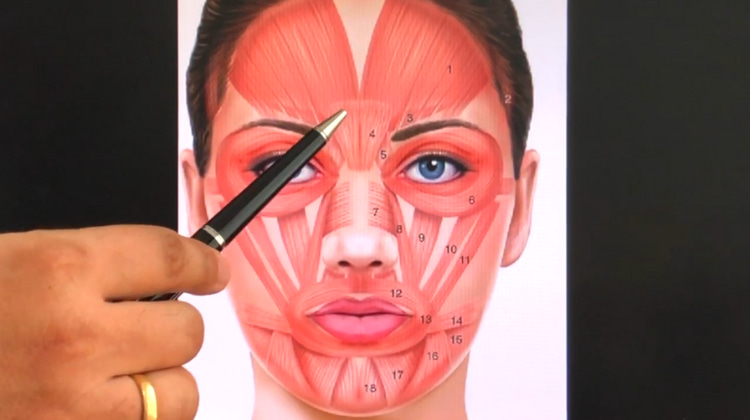 Crow's Feet Area:
The crow's feet are at the lateral part of the eyes, where the orbicularis muscle is weakened in this lateral part to reduce the show of the crow's feet wrinkles when you smile.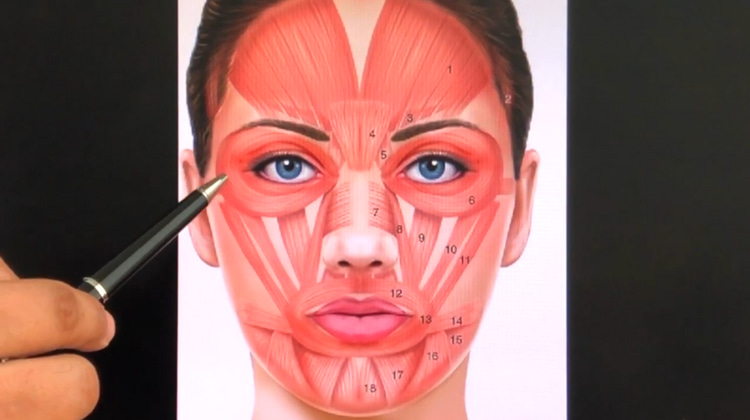 Nose Area Treatment:
But that's not all. We can also use botox to reduce the activity of the muscle on the top of the back of your nose which will create many lines in some individuals.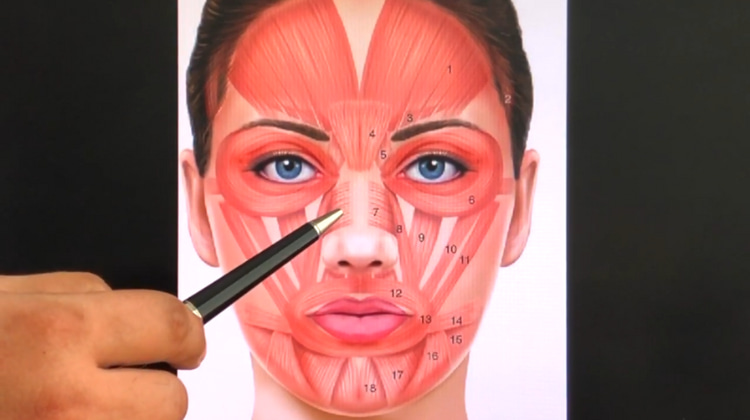 Gummy Smile Treatment:
You can weaken this pair of muscles here to reduce the gummy smile, some people smile it shows a lot of gum in the upper teeth. And by weakening these muscles. The upper lip will not move up that much so you can reduce the gum smile.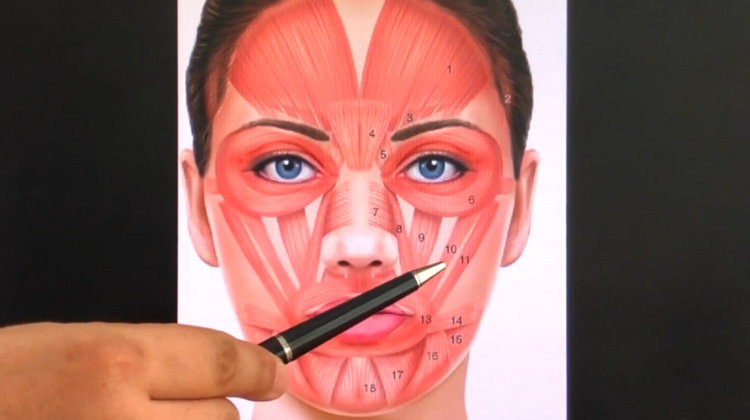 In Addition, You Can Also Use Botox For:
You can treat the upper lip wrinkles with Botox and you can also to some extent, lift the lateral corner of the mouth up by weakening the muscles which pull it down, at the same you can do this with wrinkles in your chin area which you can treat accordingly.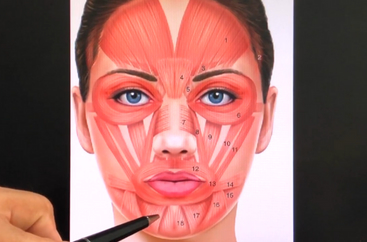 Also, one more thing that you can use Botox for which I didn't mention is excessive sweating. So if you have excessive sweating in your axillary areas, pop off your hands or your feet. This also can treat can be treated by Botox, and it's very effective. So in the hands of an expert, there are so many things you can do.